Extensive experience in cold storage systems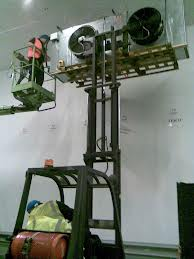 Talk to us about your project and whether our services are for you!
LoCool have extensive experience in cold storage systems and have worked on, installed and maintained high, medium and low temperature storage systems. We also modify and upgrade existing systems to customers' new requirements.  We carry out refrigerant retro-fits allowing businesses to stay compliant with new F-Gas environmental rulings without necessarily having to change equipment.
With over 20 years experience providing refrigeration sales and services ranging from office air conditioning to industrial and commercial refrigeration sectors, we offer competitive rates while maintaining high standards of customer service to suit your individual requirements, budgets and timeline.
We operate daily throughout Cambridgeshire, Lincolnshire, Rutland, Leicestershire, Northamptonshire, Bedfordshire, Nottinghamshire, Essex, Norfolk, Suffolk and everything in between. We will travel further by agreement. Please contact us if you would like to find out if we cover your area.
LoCool offers a Fantastic Range Of Services
Fast Response
We know the difficulties and stress, as well as the high value loss of  product that results if equipment fails or under performs. We pledge to respond quickly to your call and send highly qualified and experienced technicians to locate and repair any fault as swiftly as possible. Of course, equipment failure can be reduced by implementing a planned maintenance program; we are happy to talk with you to work out a program that fits your budget.
Not sure the equipment is worth repairing? Give us a call and we will be happy to discuss the problem free of charge, so together we can decide if it is worth coming out. Any extensive works are subject to a quotation and will not commence without your authorisation.
Contact LoCool Services [link]  [Back to top]
Installation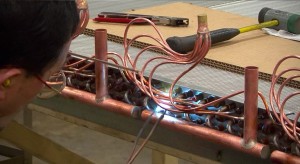 Our Installation Code of Practice ensures that our installations meet the highest quality standards.  Our fully briefed, trained and experienced engineers will coordinate with any other contractors involved to ensure programmes and completion dates are adhered to. Good working practice and pressure testing of installed systems, along with meticulous commissioning ensure that the equipment, when tested under load, is performing at its optimum.
Large & Small Air Conditioning Equipment
Blast Chillers & Freezers
Cellar Cooling & Walk-in cold stores
Commercial Refrigeration Plant
Refrigerated /freezer Cabinets & Counters
And much more! We've got it covered!
Say hello to service and quality, contact us to discuss your project [link]  [Back to top]
Free Survey
Why not take advantage of our free, no-obligation survey for your electrical requirements in which we will highlight:
Potential energy savings
Compliance with F-Gas and the new Energy Performance of Buildings Directive (EPBD)
Potential cost savings
Health and safety requirements


Free Quotations

We provide free quotations for all our services.
 

Inspections and Testing Surveys
First and foremost we will liaise with you as to the purpose for the installation testing and ascertain the extent of inspection and
testing to be carried out. It is our aim to minimise disruption to your premises whilst at the same time provide a thorough and professional
equipment testing service.
We carry some van stock with the aim to fix your unit on the first visit!   Contact LoCool  now! [link]  [Back to top]

Decomissioning and Disposal Service
If you have a need for decommissioning let us know. Following a full site assessment LoCool will provide a report with quote for carrying out the project covering the necessary procedures that must be followed to protect the environment and stay the right side of current law and legislation.  
Decommissioning of refrigeration plant is a specialist job requiring a fully  trained engineer. At LoCool services our fully qualified and skilled engineers are on hand, and hold the required certification and training for the safe removal of the refrigerant gas.
Whether you are vacating leasehold premises and need to reinstate industrial units to the pre-lease condition, or the system is at end-of-life, or even requires relocating, LoCool services are at hand to advise and carry out works of any size. From a small air conditioning unit to full chilled food factory we got it covered!  
<>Once our engineers have safely recovered,  logged and tagged the refrigerant we can then  issue the relevant certificates and send the refrigerant for specialist disposal.
[link] Water chillers – we work on those too!
We would love to talk to you about your project, call 07531 949273
Or email glenn@locoolservices.co.uk       
Contact us now! [link]